Here is a list of the tools I use frequently on my day-to-day work as a developer.
I will add more details for each and each tool as extensions, tips, themes, etc… in future posts. So keep tuned…
My Hardware
My personal laptop is Apple MacBook Pro (Retina, 13-inch, Early 2015)
My desktop is an Intel® Core i7-8700 3.2GHz Coffee Lake Six Core, 32GB RAM, NVIDIA® GeForce® GTX 1060 6GB with 4 TB HDD. I have both Windows 10 Pro and Ubuntu 18.04 operating systems installed.
In my work, I use Apple MacBook Pro (15-inch, 2018)
I have two mobile phones, Apple iPhone 7 and Xiaomi Pocophone F1
I use Amazon Kindle Paperwhite for reading ebooks.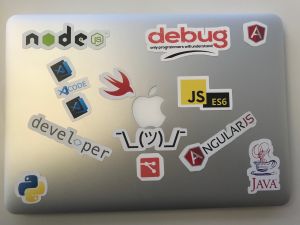 My IDEs and text editor
Most of the time I use the follwoing IDEs:
Jetbrains IntelliJ IDEA – for Java development
Jetbrains Webstorm – for NodeJS and Angular development
Sometimes I use VS Code for NodeJS and Angular development as well.
For database setups and connections, I use Jetbrains DataGrip and MongoDB Compass.
My beloved text editor is VS Code.
* I will write a separate post for the setup and extensions I use in each one of my IDEs.
My Browsers
I use all the four most used browsers in the market: Google Chrome, FireFox, Safari and Edge.
But my default browser is:
Firefox Developer Edition
My Learning Sources
Pluralsight
Udemy
Packt Mapt
YouTube
I'm a member in many developers Slack communities
I use Feedly as my RSS reader
* I will share my top RSS feeds, YouTube channels, and Slack communites in a future post as well.
Apps I mostly use
iTerm with oh-my-zsh is my Terminal
mvnis my node version manager
Jabba is my Java version manager
Postman is my API test client
Pocket is my read-it-later app